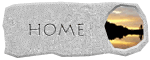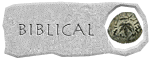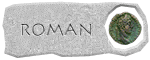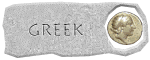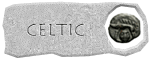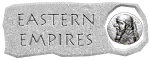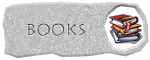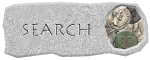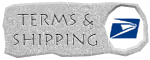 | | |
| --- | --- |
| Constantine I the Great (AD 310-337) Æ Follis / Prince with Standards | $125.00 |




Attribution: RIC VI 299 Lugdumum
Date: AD 308-309
Obverse: IMP C CONSTANTINVS P F AVG, laureate, cuirassed bust right
Reverse: PRINCIPI - IV-VENTVTIS, prince standing left, holding a standard in each hand, C-I - H / S in fields; PLG in exergue
Size: 27.22mm
Weight: 5.95 grams
Rarity:

7
Description: nearing VF, two spots of verdigris. A good friend has conjectured that this issue is a historical issue dating to the marriage of Constantine to Fausta in 307. The CI in the left field abreviates Constantine Imperator which declares Constantine's new title along with that of his new father-in-law. The HS in the right field abreviates Heraclius Senior giving honor to his new father-in-law. If this is the case, this series clearly commemorates Constantine's new position in the tetrarchy, his new wife and her family.