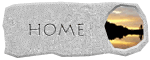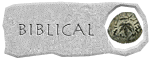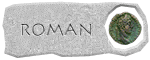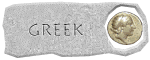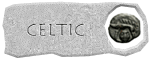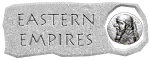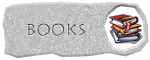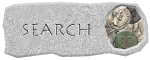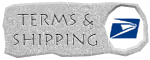 | | |
| --- | --- |
| Tetricus I (AD 271-274) - LOT OF 2 (TWO) COINS - ∆ Antoninianii / Salus / Hilaritas | $135.00 |





Attribution: RIC Vii 126 Cologne or Treveri / RIC Vii 79 Cologne or Treveri
Date: AD 274 / AD 273
Obverse: IMP C TETRICVS P F AVG, radiate bust right
Reverse: SALVS AVGG, Salus standing left, holding rudder and feeding serpent, rising from altar, out of patera / HILARTAS AVGG, Hilaritas standing left holding long palm frond and cornucopia
Size: 17.94mm / 21.08mm
Weight: 2.51 grams / 3.15 grams
Rarity:

6
Description: nearing VF, Hilaritas a scarcer type. LOT OF 2 (TWO) COINS. Includes old yellowed paper envelope from the coin dealer E. Boudeau, Paris - dating prior to 1912 - with dealer name, coin description and price (0.40 francs, about 8 cents) hand-written in French with an ink pen. …lie Boudeau (1853-1912) was a politician and numismatist in late 19th century-early 20th century Paris. He served in the 5th legislature of the Third French Republic from 12 November 1889 to 14 October 1893. He owned a shop in the numismatic district of Paris at 11 Rue Rameau, only a stones throw from the Bibliotheque Nationale and one block from the Rue Vivienne where several coin shops, including CGB, still exist today.