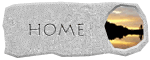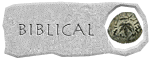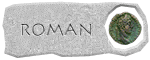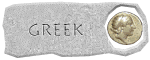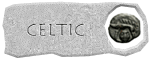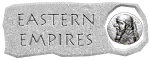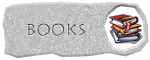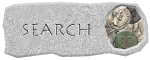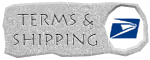 Attribution: Roman glass in the Corning Museum 3, pg 40-41, 951
Date: 4th-6th century AD
Obverse: Winged bust of Nike or Eros right.
Reverse: Bearded head of Herakles right.
Size: 18.13mm
Weight: 2.30 grams
Rarity:

6
Description: A nice example of clear, transparent green glass with bold detail. Many scholars believe that Alexandria, Egypt was the location of manufacture and use for these glass disks. These disk were clearly not used for jewelry so it seems likely that they were used for tokens, weights or game pieces. These clear examples were very hard to photograph and the surface details are much clearer than the image indicates.