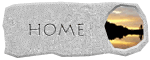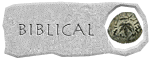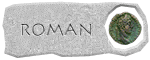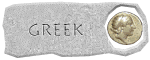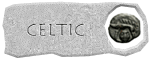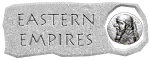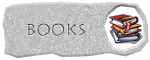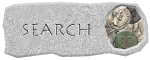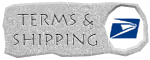 | | |
| --- | --- |
| ANCIENT THEMES. Julia Drusilla. Uniface Cast ∆ Medal | $40.00 |




Attribution: See CNG 297, lot 599 for another example
Date: Manufactured 19th century
Obverse: DRVSILLA CAII IMPER VXOR, head left, wearing stephane
Reverse: Blank
Size: 53mm
Weight: 49.42 grams
Rarity:

5
Description: EF, golden brown surfaces, fields lightly chased, a few scratches on reverse. While the siblings Gaius and Drusilla obviously never married, this fantastical medal depicts her as uxor Caii, the wife of Gaius. The image of Gaiusí depravity created by Seutonius has clearly echoed through the ages. Because of the large size and weight of this medal, it can only be shipped within the US or via priority mail outside of the US.